Let's keep a good thing going. When we take on a Client, we hope to build a great relationship, and as part of that relationship, The Ringon Group wants to create added value that lasts.
On top of exceptional service, we are teaming up with South Florida's local vendors, contractors and retailers to give our Clients as many perks as possible. Throughout the year, we'll also engage in fun giveaways centered around community and all that our slice of Florida has to offer.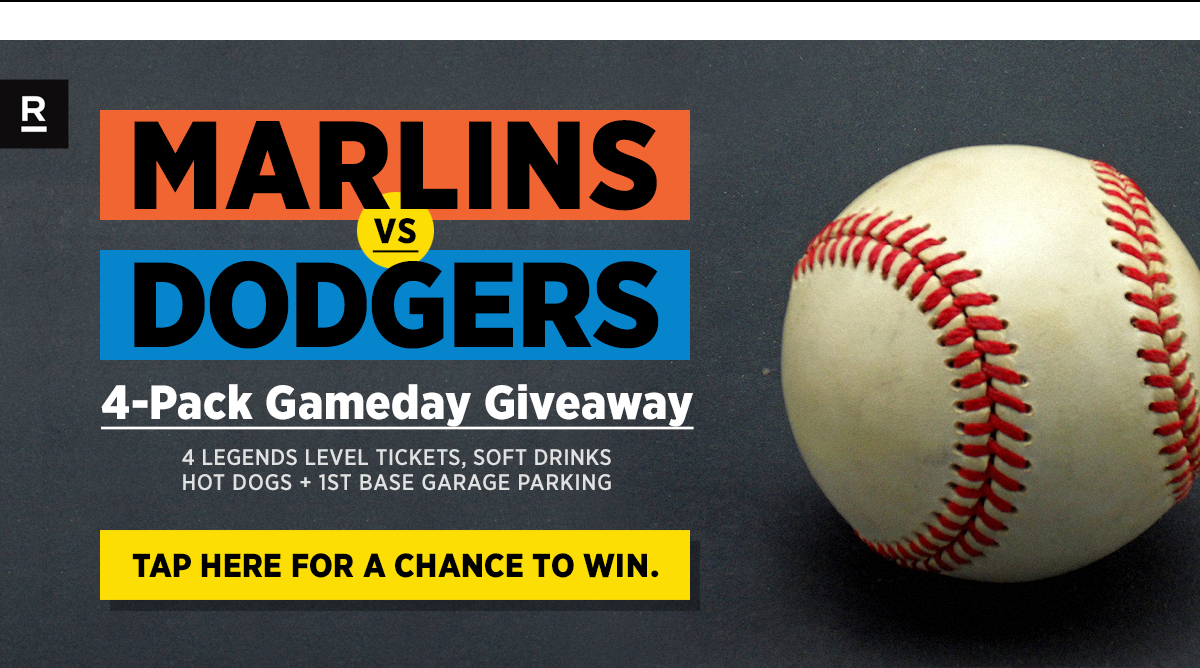 Your Hometown Real Estate Team is giving away a Gameday 4-Pack to the Miami Marlins vs. Los Angeles Dodgers game on Sunday, July 16, 2017! All you have to is
Tap/Click Here To Enter.
One (1) winner will be chosen at random on Wednesday, July 12, 2017, and must be 21 years old or older to win.
Winner will receive:
•
4
Legends Level Tickets
•
4
Pepsi Softdrinks or Aquafina Waters
•
4
Nathan's Famous All-Beef Hotdogs
•
1
First Base Garage Parking Pass
Side Note:
While The Ringon Group | Fine Homes is a supporter of the Miami Marlins, we are in no way affiliated with the team.
Double Side Note:
If any Miami Marlins players happen to see this, it would be a privilege for our team to take great care in assisting with any of your real estate needs.